News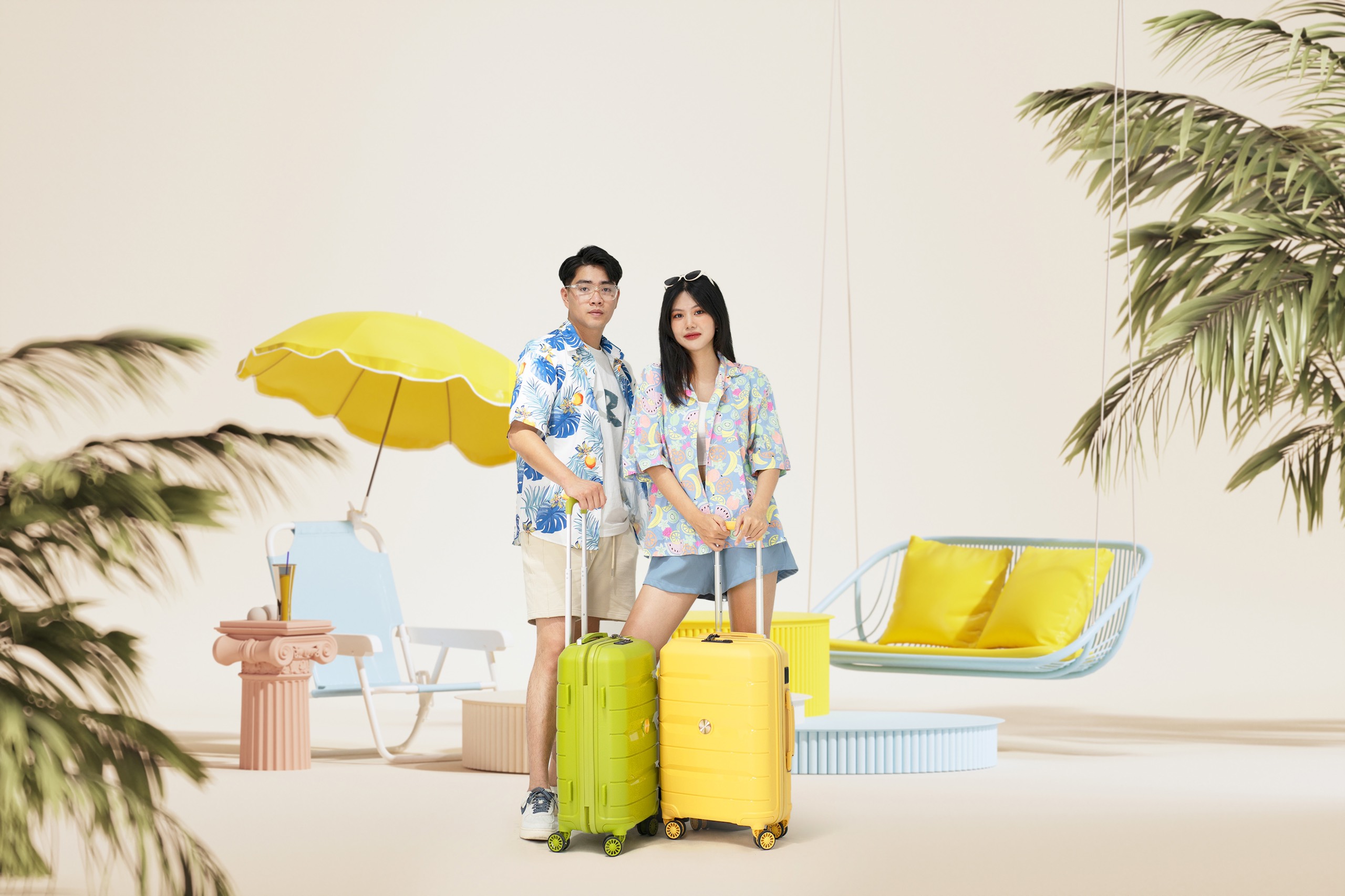 Posted by: Hung Phat JSC Luggage
TRAVELKING - AN EXCELLENT NEW SUITCASE BRAND IN VIETNAM
If you are looking for an ideal companion for travel or business experiences, then Travelking wil...
If you are looking for an ideal companion for travel or business experiences, then Travelking will definitely be the perfect choice for you.
Travelking has been known as a high-end suitcase brand from Hung Phat JSC. Although it is a newbie, Travelking has quickly attracted the attention of users due to its outstanding quality and classy design to every detail. In this article, let's learn more about the luxury brand Travelking by Hung Phat!
Travelking luxury suitcase line of Hung Phat
1. Outstanding Features
Travelking is famous for its luxurious design from the exterior to the interior. It's because of its unique design always in the top best selling products of Hung Phat.
Luxury design of Travelking suitcase
1.1. Material
The shells: Because Travelking belongs to the high-end segment, the shells of the products are usually made of 100% PC or PP plastic material with top strength and toughness. So, Travelking suitcases are especially durable and resistant to oxidation to keep the shell as beautiful as new over the years.
The durable material of the Travelking
>> See more: Distinguishing plastic types in suitcase production at Hung Phat JSC
>> See more: Video of durability test of Travelking suitcase 883
Inside: Travelking's inner material is made from 100% polyester lining fabric, much thicker than other types. Besides the interior is also a durable shockproof cover to help you ensure your luggage is kept firmly, unbroken during the trip.
Material inside each Travelking suitcase
1.2. External design
Outer design: Tralvelking is thoroughly designed to every detail with all high-quality accessories to create an attractive and elegant feeling. Besides, some samples of Travelking such as 8003, 8002, 8081 are reinforced with an extremely sturdy aluminum frame which is suitable for frequent moving.
High-class exterior design
Security key: Because of the high-end segment, Travelking suitcase are all equipped 01 3-code lock or 02 collapsible locks (against slitting). In addition, the TSA key is extremely handy during the check-in baggage at the airport.
TSA Lock
Utility accessories: Besides the casual accessories such as handles, wheels, Travelking is also designed with some small utility accessories such as USB port (with cabin suitcase), smart hanger, water compartment. In particular, the high-end business suitcase line is also equipped with a separate laptop compartment for easy use during business trips.
Laptop compartment
1.3. Interior design
The interior is divided into compartments, a convenient fixed zipper with an X-belt to classify luggage and keep the contents inside from moving or breaking during the trip. In addition, high-end classes such as Travelking 8003 is also an additional wet storage compartment which is very convenient for short vacation trips.
1.4. Warranty
Currently, Hung Phat's high-end Travelking suitcase has a long-term genuine warranty from 3 to 4 years. You can be assured when buying Hung Phat products without worrying about warranty-related issues.
2. Hung Phat JSC - The leading manufacturer of high-class suitcases in Vietnam
Targeted to bring high-quality products with the most reasonable price to Vietnamese people, Hung Phat's products suitcase are all genuine products with a long-term warranty and diverse segments. Travelking suitcases are suitable from businessmen to office workers and people who love to travel and move. Currently, Hung Phat's products are being distributed at AEON Mall and more than 1,500 agents and retail stores nationwide.
Travelking is the perfect choice for trips
With thorough care from appearance to the smallest details, Travelking promises to be an excellent assistant for users to show their class and professionalism in every trip. If you are looking for a premium suitcase, please go to Aeon Mall system or the store agent of Hung Phat JSC to find yourself the most suitable product!