News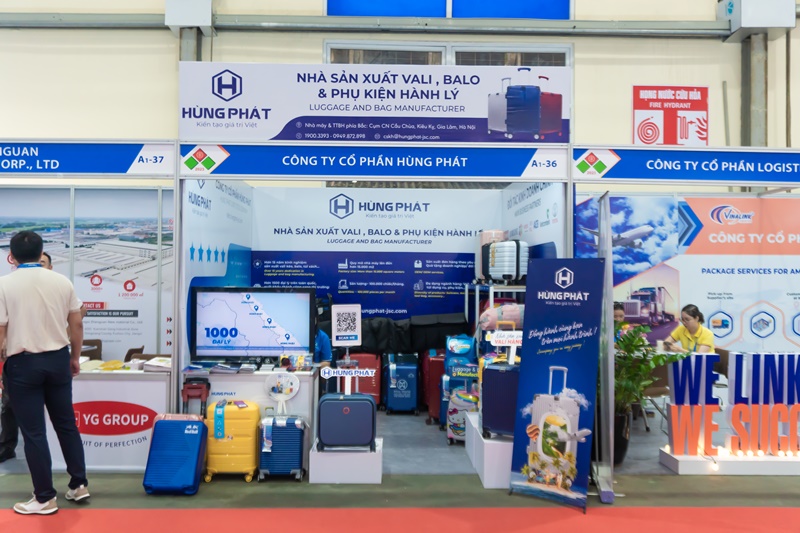 Posted by: Hung Phat JSC Luggage
Hung Phat attended Vietnam International Trade Fair - Vietnam EXPO 2023
The 32nd Vietnam Expo, held in Hanoi from April 5-8, 2023, included over 500 firms and 600 exhib...
The 32nd Vietnam Expo, held in Hanoi from April 5-8, 2023, included over 500 firms and 600 exhibitors from 15 countries and territories.
VIETNAM EXPO 2023 (The 32nd Vietnam International Trade Fair) - "Step together in Digitized world" is the yearly fair with the most extended history in Vietnam, hosted by the Ministry of Industry and Trade of Vietnam, directed by Vietnam Trade Promotion Agency (VIETRADE) and organized by VINEXAD National Trade Fair & Advertising JSC.
Participating in the fair is advantageous for Vietnamese enterprises since it provides the opportunity to market and showcase their products and images. This is the place chosen by global trade promotion organizations as a destination for new business and investment ventures in the Vietnamese market.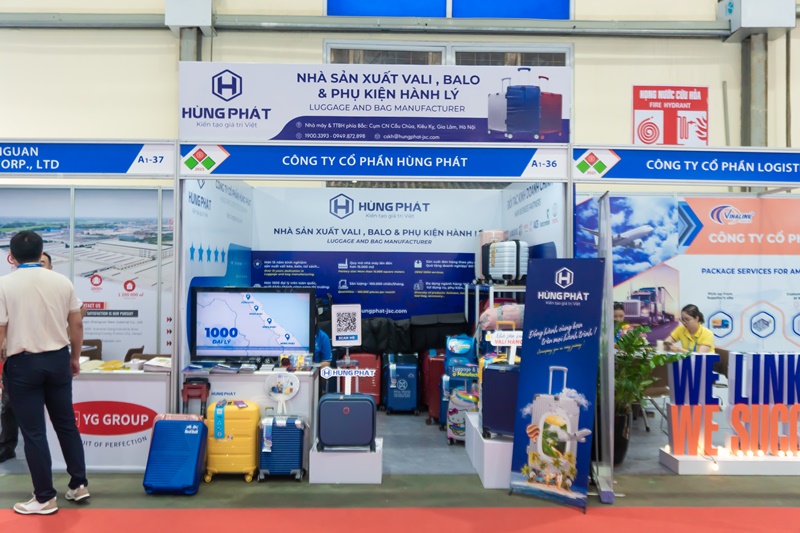 Hung Phat's BOOTH A1 - 36 at Vietnam International Trade Fair - Vietnam EXPO 2023
On the first day of the event, Hung Phat's booth quickly attracted a large number of visitors to come, trade and work. This gives Hung Phat the opportunity to introduce and inform customers about the company's products like suitcases, backpacks, duffle bags.
During the following two days, Hung Phat graciously welcomed hundreds of local and international customers to come and experience the products. Most visitors are business customers with a genuine demand and interest in "made in Vietnam" products.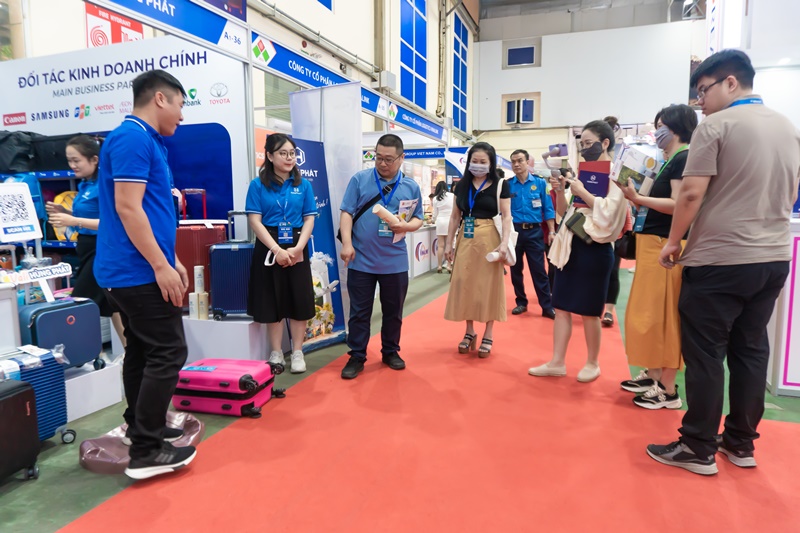 In the first days, Hung Phat was honored to welcome many domestic and international customers and partners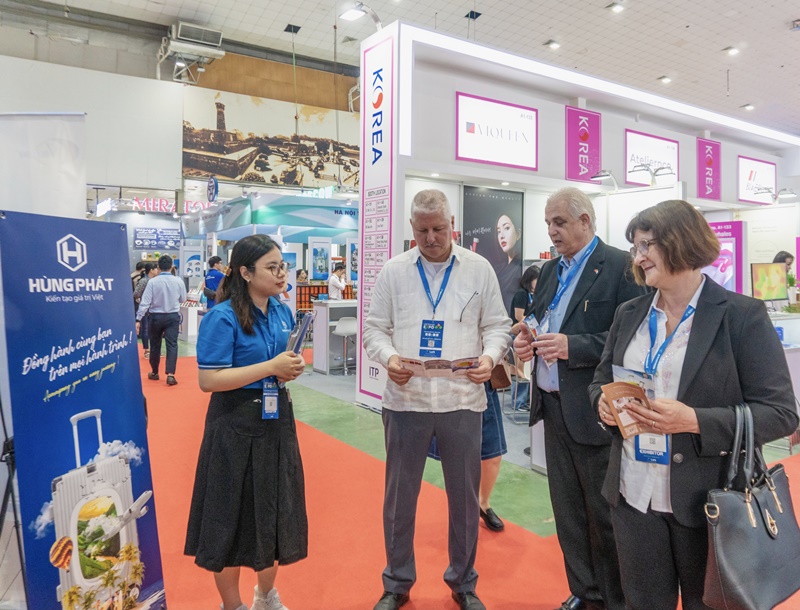 Visiting Hung Phat's booth, customers can experience products from the manufacturer and receive valuable gifts.
In addition to presenting products, Hung Phat also met and discussed with some major partners in the market partners at the Vietnam EXPO 2023, with the hope of cooperating and bringing substantial orders for the firm in the near future.
Over the three days of the fair, Hung Phat was delighted to accompany more than 500 businesses, presenting at 600 booths from 15 countries and territories to display various and unique product groups. Thereby, Hung Phat continues to make an impression on customers when bringing products created from the creative minds of Vietnamese people.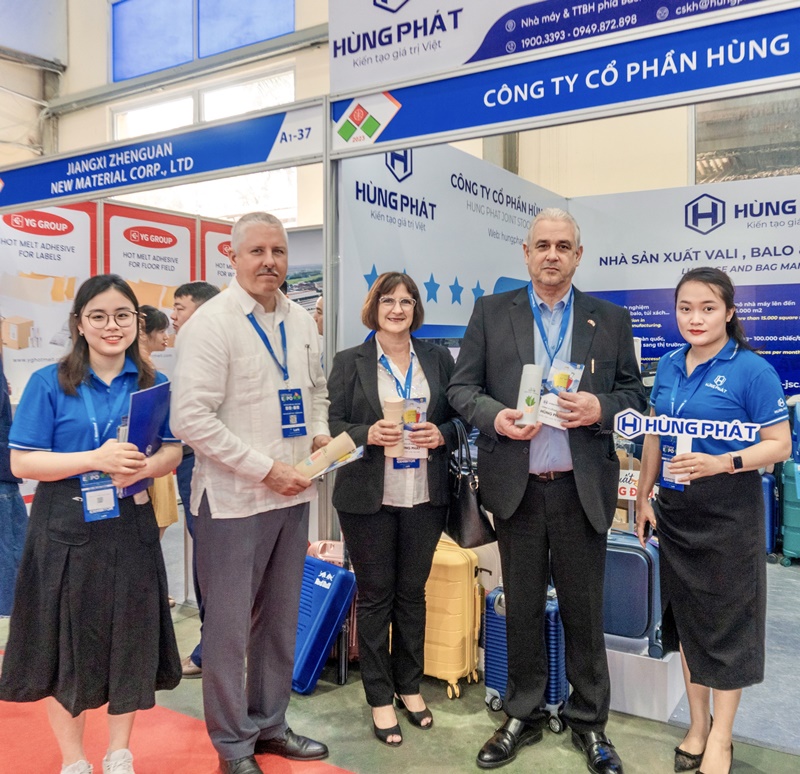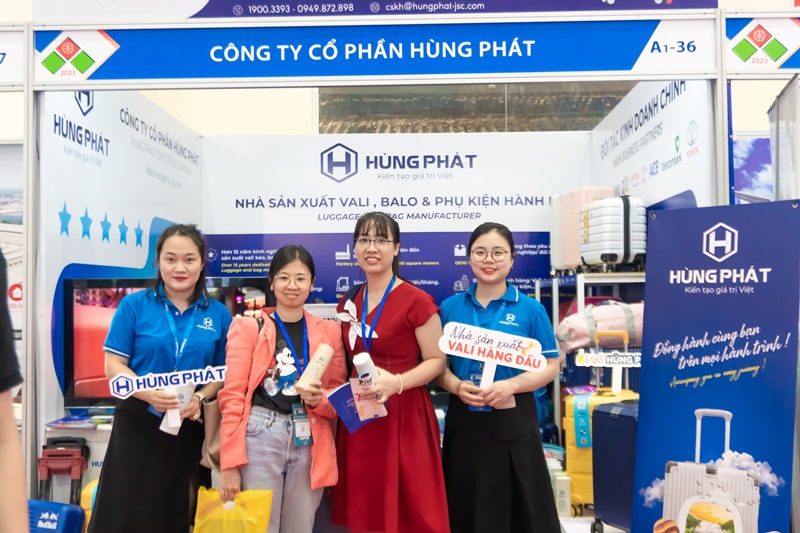 Hung Phat leaves an impression on customers when bringing quality "Made in Vietnam" suitcases.
Over 17 years of establishment and development, Hung Phat has achieved certain successes. The company is still working hard to establish its brand in the international market.
Hung Phat's products have accompanied millions of customers and have been exported to six nations, including Japan, the United States, the United Kingdom, India, Malaysia, and Korea. These are inherently difficult markets that have stringent requirements for the products that can be imported.
In the future, Hung Phat will undoubtedly continue to invest in machinery and infrastructure, as well as research and development of new goods to fulfill the market's diversified needs.
HUNG PHAT JOINT STOCK COMPANY - LEADING SUITCASE - BACKPACK MANUFACTURER IN VIETNAM
• Address: Gia Coc Hamlet, Kieu Ki Commune, Gia Lam Town, Ha Noi, Vietnam
• Hotline: 1900.3393 – 0949.872.898
• Email: cskh@hungphat-jsc.com