News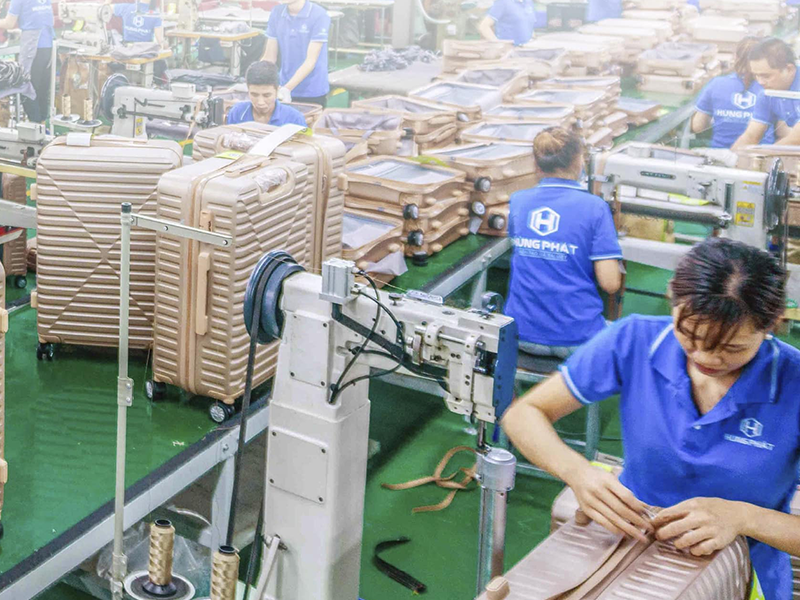 Posted by: Hung Phat JSC Luggage
How to Find Luggage Manufacturer in Vietnam?
When you are ready to sourcing Luggage ( suitcase ,bags, toolbag, backpack) manufactuer in V...
When you are ready to sourcing Luggage ( suitcase ,bags, toolbag, backpack) manufactuer in Vietnam, you may don't know how to find a good supplier with good price, good quality, on-time delivery, good communication and good service, preferably with R&D capability, large factory size, stable workers, etc. Let's see some suggestion below: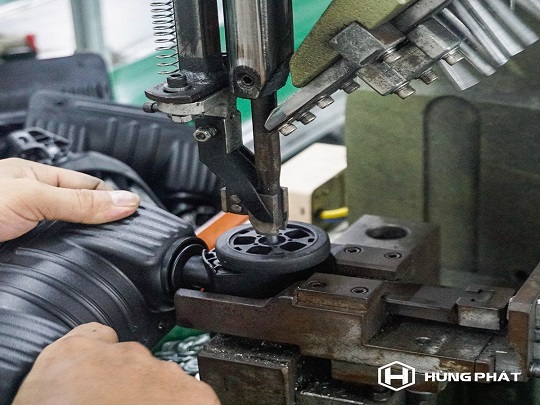 Top 11 criteria for a quality supplier
Generating new value
Reliable products
Competitive pricing
Professional skills and knowledge
On-time delivery
Perfect service
Problem-solving skills
Continuous improvement
R&D capabilities
culture - Friendly
Great consultant
Where to find and choose good luggage supplier in Viet Nam
Exhibitions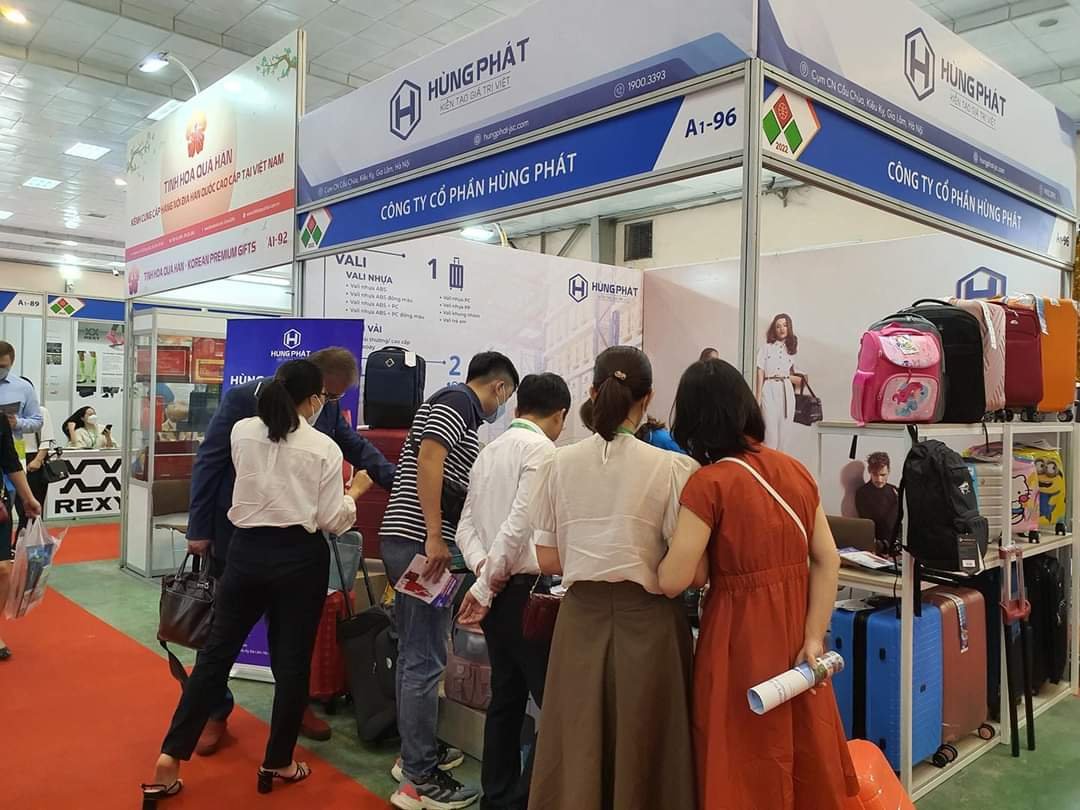 Exhibitions may seem to help suppliers to sell their products, but in fact, they also help buyers to find more suitable suppliers. At various exhibitions in the industry, you can collect and examine new suppliers, usually good suppliers with good designs and good products can be shown to buyers, we know the VietNam Expo .. .
Field Visit
If possible, a site visit to the factory will allow you to see the size of the factory, the staff, the equipment and hardware facilities, and get the supplier's quality management level by surveying the customers the supplier works with and seeing the quality of large shipments on site.
Video
At present, due to the epidemic, buyers are not able to visit the factory, but can use video to see the size of the factory, the staff, the products on the production line, etc.
Online search - online Trading market - Social connect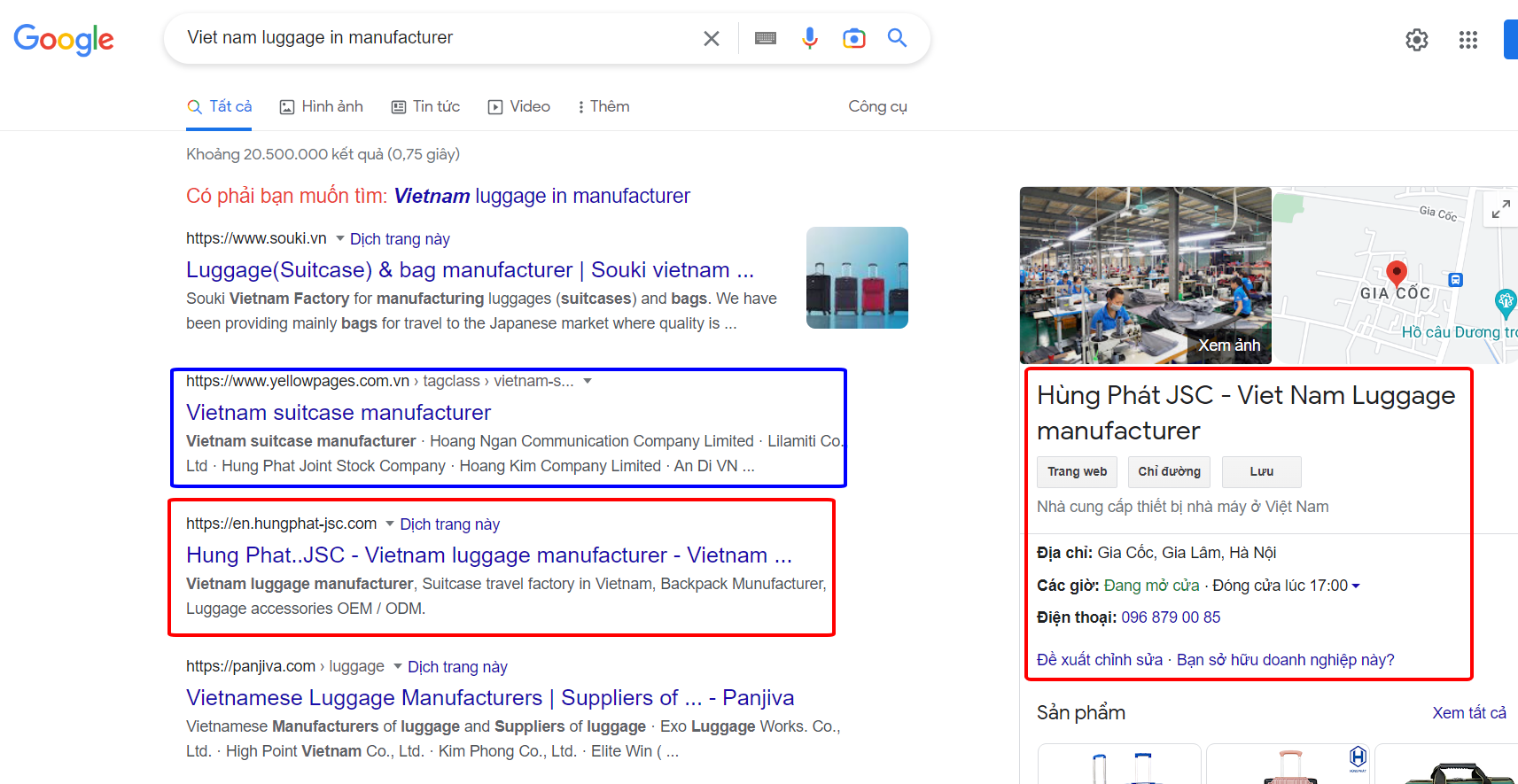 en.hungphat-jsc.com on google search
When looking for suppliers, the most convenient way is to use the Vietnam Yellow Pages (https://www.yellowpages.com.vn) , industry portals, B2B( Alibaba.com) and other websites to search for suppliers of products to be purchased, from which to find the factory or trading company that roughly matches the purchasing conditions, and then contact them to discuss cooperation according to the information left on the website. Or you can search on social media to connect directly with your partner: linkedin, Facebook…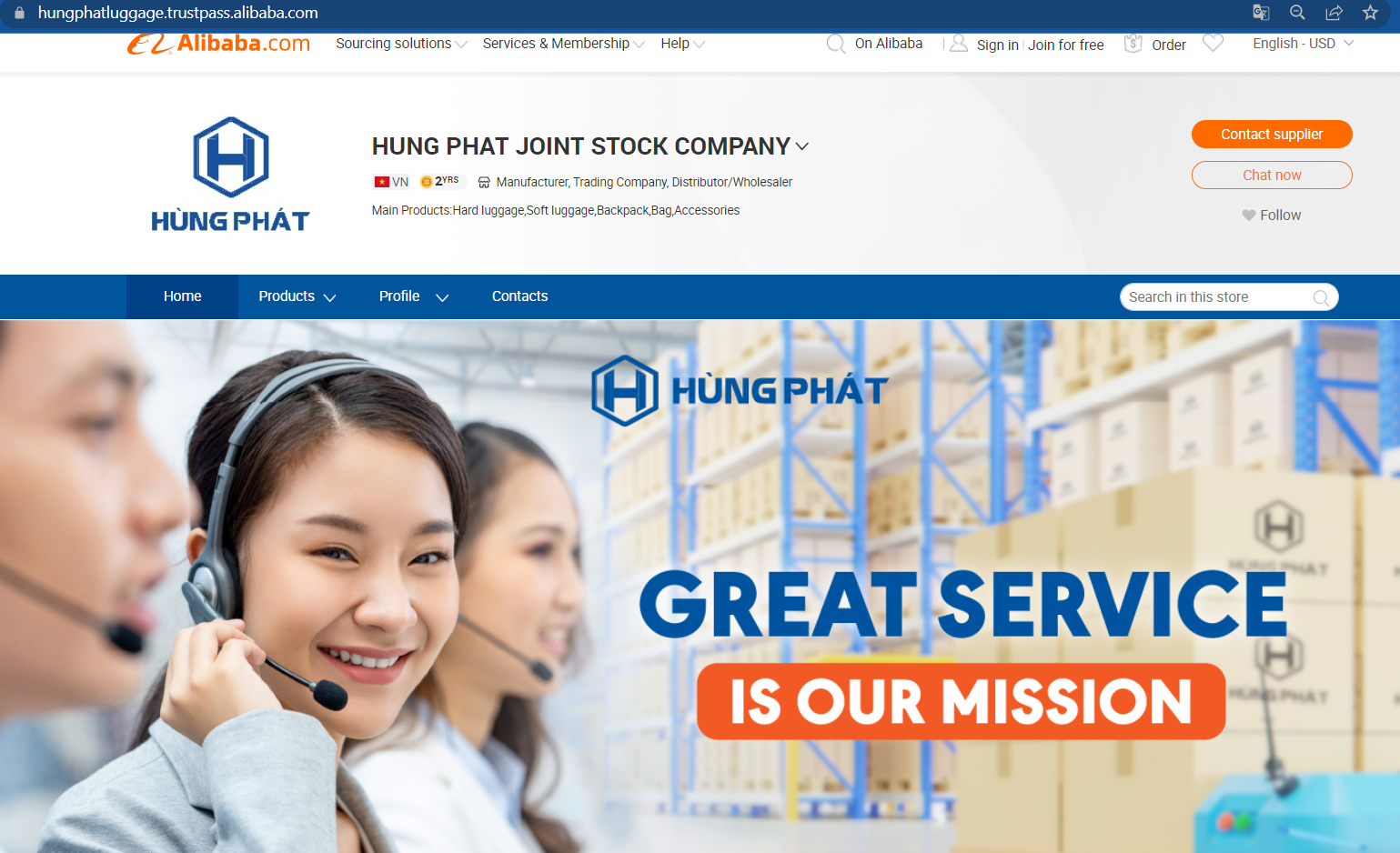 https://hungphatluggage.trustpass.alibaba.com/
Hung Phat JSC is one of the largest reliable luggage supplier in Vietnam
Founded in 2006, Hung Phat JSC is one professional manufacturer which specializes in producing all kinds of luggage. Our products mainly include Suitcase ( hard-soft ) school bags, sports bags, backpack, luggage, travel bags, lunch bags, outdoor bags and so on.
Readmore ->> Hung Phat JSC Profie https://valihungphat.vn/wp-content/uploads/2022/04/Hung-Phat-profile-E-.pdf
The company has grown from a 30-worker workshop in Kieu Ki craft village, Gia Lam district, Hanoi, Vietnam to one of the biggest manufacturers with over 500 employees in the field of luggage (especially hard suitcase) in Vietnam. We are able to handle every stage of the development process: from insights and ideas through to realization, production to delivery. Always considering "Creating Vietnamese values' ' as the guideline, we are constantly striving to improve the position of the nation. Thanks to that, we have successfully conquered high-standard markets such as Japan, Korea, America, etc and gradually asserted its name in the international market.
Send Us Your Online Inquiry