News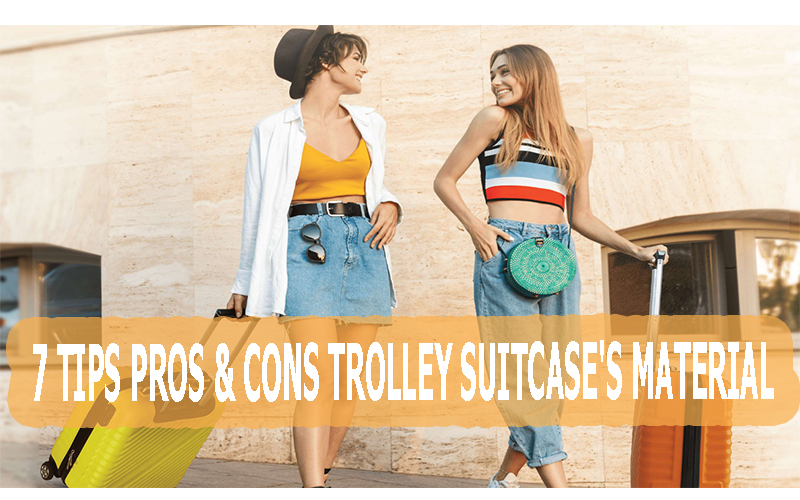 Posted by: Hung Phat JSC Luggage
7 tips Pros & cons Trolley Suitcase's Material
Nowadays, traveling or working on business, the Trolley suitcase luggage has become a necess...
Nowadays, traveling or working on business, the Trolley suitcase luggage has become a necessities. However, if the quality of the Suitcase Lugage you buy is not hard enough, and a sudden strike on the way, it will be too embarrassing. A high-quality trolley luggage is related to our quality of life. We all know that trolley suitcases are divided into soft cases and hard cases. What materials are they made of and 7 tips Pros & cons Trolley Suitcase's Material ?
Hard Trolley suitcase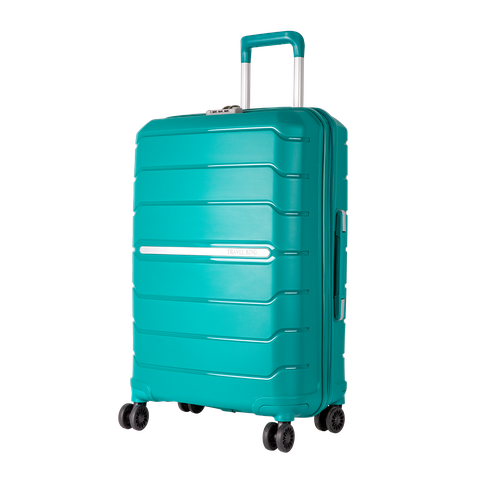 1. ABS Suitcase material
Most of the luggage made of ABS,they are formed by thermal vacuum. The surface of the luggage changes a lot. There is a more delicate inner lining, which is more resistant to impact than the soft luggage. The weight of the luggage frame is heavier. But it's solid enough to protect clothing from wrinkling and damaging fragile. When using, try to fill some, press and close again. ABS is a very durable material.
2. PC Suitcase material
PC material has excellent electrical insulation, extensibility, dimensional stability and chemical corrosion resistance. The strength, heat resistance and cold resistance index can also be satisfactory, but its hardness is insufficient. It is usually used in combination with ABS material to achieve the effect of learning from each other. At the same time, the products made of ABS + PC material have advantages in cost performance
Read more >>> Hung Phat ABS- PC luggage
3. PP Suitcase luggage material
Most of the luggage made of PP material,they are formed by heating and shrinking, and the inside and outside are same color system without inner lining. The development cost of PP material is high, and the product price is also high. The spare parts are specially equipped and cannot be modified. Therefore, only professional manufacturers are able to produce. Its characteristics are impact resistance and waterproof .
4.Aluminum Trolley suitcase luggage material
Aluminum material is the most familiar material. Because it is a metal, it has strong plasticity, durability, wear resistance and impact resistance. Generally, it can be used for five years and ten years. It is the longest service life of all material trolley luggage, and it is environmentally friendly and recyclable. It is used by international mainstream brands.This material can be formed in one piece or in combination. The appearance is very elegant and beautiful. However, compared with the other materials, the aluminum luggage weight and price are much higher.
Soft Trolley Suitcase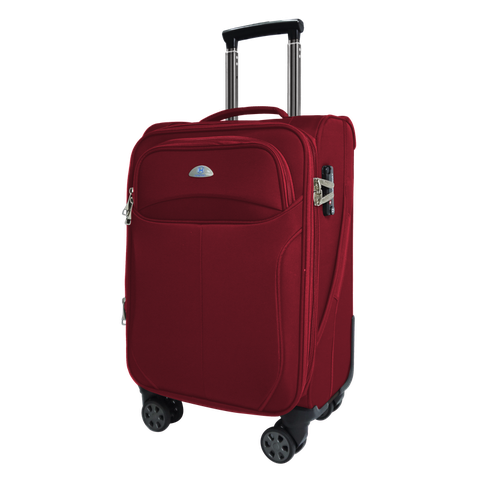 5.EVA material
EVA material combined with cloth or leather is a revolutionary trend in recent years. This kind of trolley luggage looks like a hard trolley luggage, but its weight is very light, the surface changes a lot, and the functional design is more expansible, which can adapt to the use of most consumers. It is very popular in recent years.
6. PE trolley luggage material
PE is not soft enough, it is lighter than ABS but more impact resistant. It is combined with fabric or leather to form a soft trolley luggage. The combined trolley case has both the safety of a hard trolley luggage and the portability of a soft luggage. The disadvantage is that if the sewing thread cracks, the trolley luggage will be scrapped, so we must pay attention to the rationality of space use.
Readmore>>> Hung Phat fabric Suitecase
7. Nylon (PA) Fabric, polyester, leather, PU material
Nylon,Fabric and leather are more wear-resistant, and the product are not so beautiful, but it is practical. It won't be damaged for more than five years. Leather has a good texture, which can greatly improve the beauty of the product, but pay attention to daily maintenance when using. As artificial leather, Pu has the same advantages as leather, and its price advantage is very obvious.
Hùng Phat JSC is specialized in providing and manufacturing all of that material luggage, Accessories luggage, make-up luggage , etc... One of the biggest manufacturer with over 500 employees in the field of luggage (especially hard - soft suitcase) in Vietnam. We are able to handle very stage of development process: from insights and ideas through to realisation, production to delivery.